Branding is the face of a business, it's the process of giving a company a distinct identity that is easily and instantly recognised by your customers.
When you consider your everyday life, we are all surrounded by brands, whether it is the Tesco you drove past on your way to work or the Bic pen you are using at your desk, these are all companies that have gone through the branding process to create a 'face' for their business.
Branding can change how your business is perceived, drive new business and increase business value.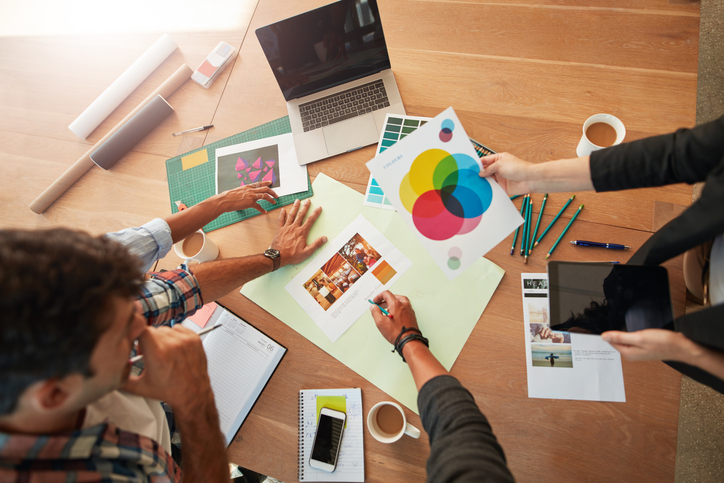 "It takes about 0.05 seconds for people to form an opinion about your website"
– 8ways 2018
How does branding increase a business value?
When it comes to generating future business, strong branding is proven to translate to a strong reputation which in turn becomes value and sway within your industry.
Alongside the familiarity created by a strong brand comes an assumed dependability, using a name we know and trust is something that we all do. Once a brand has been well-established, word of mouth will be the company's best and most effective advertising technique.
46% of surveyed customers say they would pay more for brands they trust
– Salsify 2022
How to start building your brand
Before you start building your new brand you need to begin with market research. This can be completed with internal brainstorming, competitor analysis and surveys, this will help you to shape your business's identity and develop a brand that reflects your aspirations for the business
Try and answer these questions about your business to help you with this
Who is my ideal customer?
Having a defined target market will help you to hone your brand in a way that will attract the kind of people you are hoping to work with and ultimately access the networks these people work in.
What makes my business unique?
Every business has a unique selling point, whether that is a unique product/service or even location there is always something that your business offers that competitors don't. Identifying and understanding your unique selling point is a great place to start when it comes to branding a company. Identifying and reflecting your USP (unique selling point) within your branding will help your business stand out from the competition.
Who is my competition?
Identifying your competition means you are able to see where other companies have placed their branding and the way they are steering their company, this means you can either follow their lead or fill the gaps that they don't appear to be covering by highlighting your USP's.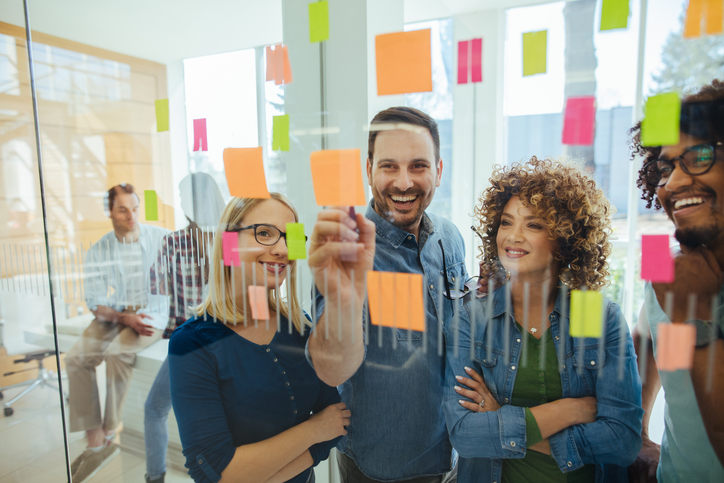 "Branding has moved so far beyond its commercial origins that its impact is virtually immeasurable"
– Wally Ollins
What is my brand mission?
Identifying your brand mission/vision helps you to determine how your brand will move forward by describing your business and how you would like customers to see your brand in the future. Your brand mission should clearly identify ambitions for your brand and the purpose of your business.
Once you are able to answer the above questions it will become much easier to build a brand to reflect this. Branding/rebranding is a great way to project your business ambition in a visual way, it's an opportunity to start as you mean to go on. Your logo or branding is often your first impression on a customer so a great opportunity to set the scene of your business and begin your relationship well.
Although this can come across as complicated to begin with, creating a brand ultimately is something all businesses do, whether it is a conscience decision or not. Your local window cleaner who arrived on a bicycle, wearing a hoodie with a bucket and sponges and writes his number on an old receipt he found in his pocket has just created a brand, despite it not being the most professional of approaches customers will remember these elements. For some businesses this works but creating an unintentional brand/reputation can be damaging. Taking the time to create a considered brand that reflects your company ambition, future proofs your business and helps you continue on an upward trajectory.
At Colour Connection we have a team of experienced graphic designers who can work with you to create logos and visual branding reflective of your company. Guiding you by supplying brand guideline documents and logo files that can be used online and within print and providing you with the tools to build a successful and coherent brand.
For our help connecting with your customers and developing the perfect branding for your company email us at connect@colourconnection.co.uk
Connections made
|

Dots joined

|

Businesses enhanced